Action Plus Bail Bonds - The Experts For Over 30 Years. Open 24/7.
We'll ask you some simple questions and an agent will explain how the bond process works.

Once you pay the bond, we will IMMEDIATELY post it.
Post Bond Now
*We respect your privacy and do not sell or share your information with third parties.
We are Closest to the Pinellas County Jail

Located closest to the Pinellas County Jail, Action Plus Bail Bonds has been serving Clearwater and St. Pete throughout Pinellas & Pasco County for over 32 years. In addition to bail bonds throughout Pinellas County, we also offer assistance for the defendant who wants to be proactive regarding the charges they are facing and also after the case has been resolved. Contact us today for more information.
Important Tips & Information
10 Reasons To Use a Bail Bonds Agency
We charge the same low bail bonds fees for over the past 20+ years and you pay only a fraction of the amount required at the jail.  Read more >

All conversations in the jail are recorded!
Do not discuss your case during visitation or during calls made from the Pinellas County Jail. All conversations are recorded.  Read more >

Avoid Arrest. Do you have a warrant?
If you suspect that a warrant for your arrest may be issued or discover that law enforcement is looking to speak to you, call us immediately! You never see the inside of the jail and are free to go in a matter of minutes.  Read more >

Increase Your Chances of Staying Out of Jail.
Those arrested for an alcohol related charge should know that there are enhanced penalties if they have:
A blood alcohol reading of .15 or higher
Incurred a second or subsequent DUI
An accident resulting in property damage or injuries to others
Driven with a child 18 years or younger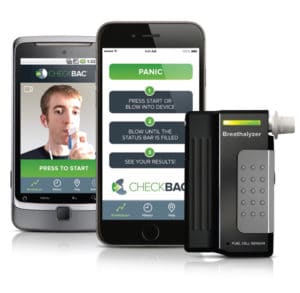 You will want to discuss this with your attorney. However, it may be in your best interest to prove to the court that you are able to maintain your sobriety. We can help by providing the necessary documentation through the use of an alcohol monitoring system.
In some cases it is possible to avoid jail or reduce your sentence through the use of GPS and alcohol monitoring. Our GPS bracelets for house arrest are available with or without an alcohol monitoring component. We also offer discreet alcohol & GPS systems for those with employment or specific medical needs.
Our alcohol monitoring, GPS, and drug/alcohol education can provide an alternative to incarceration.  Contact us today.
For more information, visit us at www.tampabaymonitoring.com.
We don't just get you out.We get you help.
Post Release Services
We have an array of services throughout Pinellas county that could potentially reduce your sentence or keep you out of jail.  If you or a loved one is struggling with alcohol, drugs, or mental illness we can refer you to programs & services that can help you to show the courts that you are being proactive in your recovery.